IB PhD Candidate Wins 1st Place in Statewide Graduate Research Symposium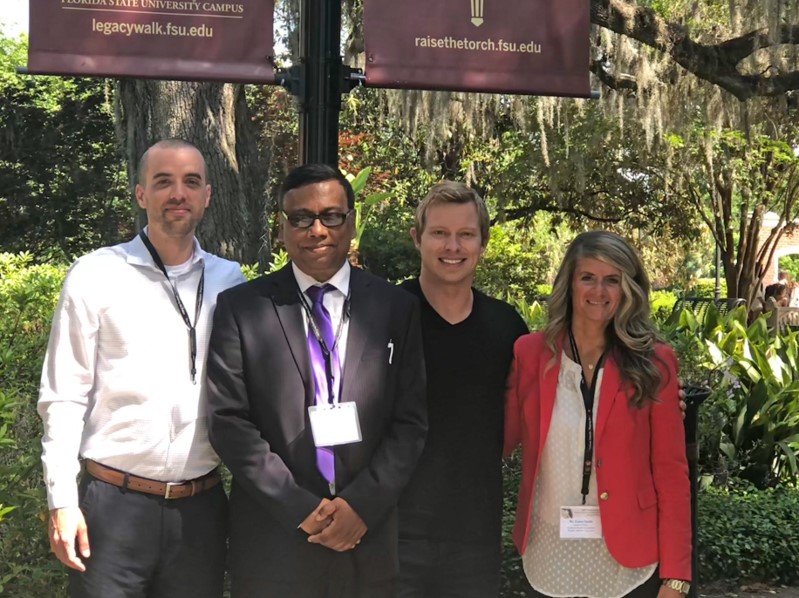 Congratulations to IB Ph.D. candidate, Keith Murphy, who won 1st Place at the Conference of Florida Graduate Schools Three Minute Thesis Competition in Tallahassee this April. Keith presented his talk, "Using Light to Control Meal Size." Previously, Keith won First Runner-Up in  Florida Atlantic University's second annual Three Minute Thesis (3MT®) Championship. Keith is graduating this spring with his doctoral degree in Integrative Biology-Neuroscience. He worked under the direction of his co-supervisors, Dr. Ken Dawson-Scully (Associate Professor and Associate Vice President for Strategic Initiatives) and Dr. William Ja (Scripps Florida). 

The Statewide Graduate Student Research Symposium is held annually at the Conference of Florida Graduate Schools. The Graduate Student Poster competition was held on April 20th at 10:00 a.m.  The posters were displayed on the first floor of the William Johnston Building, which is located on the main campus of Florida State University. In addition to the poster competition, a Three Minute Thesis competition took place on the second floor. Congratulations to Keith for representing FAU in the statewide competition and winning 1st Place!