Dr. Sarah Milton Appointed as Interim Chair of Biological Sciences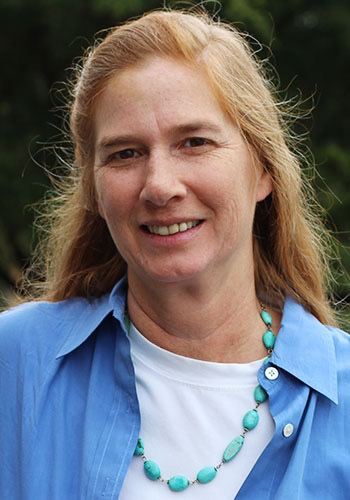 Florida Atlantic University named Dr. Sarah Milton the Interim Chair of the Department of Biological Sciences beginning July 13th. Milton is currently an Associate Professor who was recently promoted to the rank of Professor beginning in the 2019-20 academic year.  Milton takes over the chair's position from Dr. Rod Murphey who has moved on to take a position in the Office of the Provost.
Milton's research investigates physiological responses to environmental stress, primarily the effects of hypoxia and anoxia on the brain. While mammalian systems are highly sensitive to a lack of oxygen, certain animal models can withstand extended periods of complete anoxia (hours to days). Alternative animals models may thus allow us to discover novel therapeutic targets to preserve cell function in the absence of oxygen and upon reperfusion, an additional period of great stress.
"During the past 13 years, she has demonstrated excellence in research, teaching, mentoring students, and administering the Marine Science Master's and Integrative Biology Ph.D. programs," said Murphey, Associate Vice President for Academic Affairs of FAU's John D. MacArthur Campus. "We look forward to her leadership and collaboration with departmental faculty and staff."