OwlGEMS Win Bronze Medal at the 2017 iGEM Giant Jamboree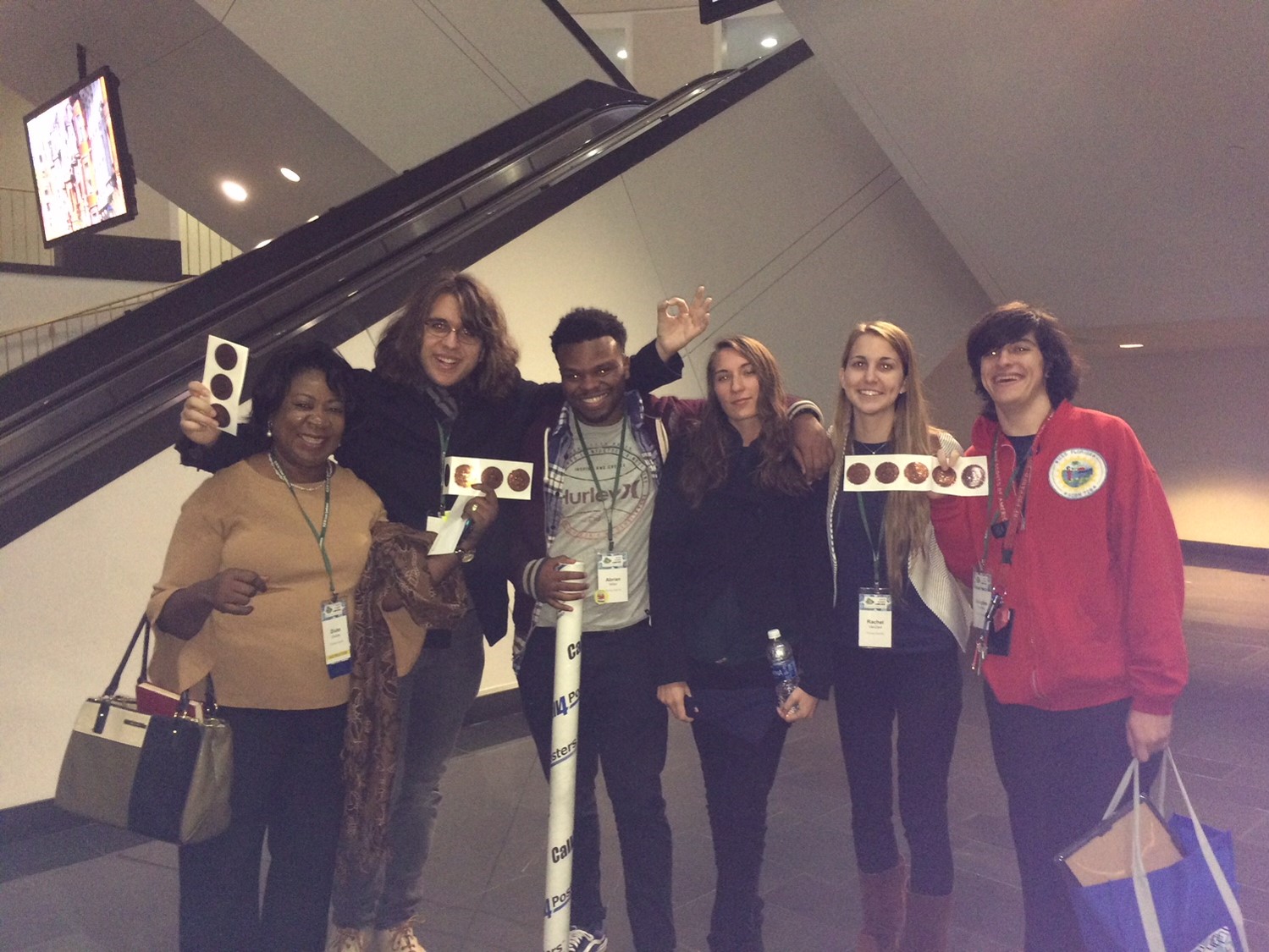 At this year's iGEM Giant Jamboree that took place in Boston, Massachusetts from November 9-14th, the FAU OwlGEMS team won a bronze medal! Over 5,300 people attended and 300 teams from across the globe competed at the iGEM Jamboree. The iGEM Competition is the premiere student team competition in Synthetic Biology and the largest Synthetic Biology competition in the world with 43 countries represented. For over 10 years, iGEM has been encouraging students to work together to solve real-world challenges by building genetically engineered biological systems with standard, interchangeable parts. Student teams design, build and test their projects over the summer and gather to present their work and compete at the annual Jamboree. Participation in iGEM empowers teams to manage their own projects, advocate for their research and secure funding. Teams are also challenged to actively consider and address the safety, security and environmental implications of their work. 
OWLGEMS is a multidiciplinary team of students from three FAU Colleges and counting. They are creating a protein that does not exist in nature, using a combination of bioinformatics and machine learning software. They are also designing an ingenious genetic platform in E. coli with chemical switches to control expression and release of the protein. Then they use applications of bio-engineering tools to clone the protein and bring the systems together. This versatile ensemble will be used to develop a new bio-sensor for detecting counterfeit medicines or any chemicals or cells of interest!  
Students from all FAU Colleges are welcome to join the OwlGEMS to create solutions to real world problems with synthetic biology and genetic engineering. If you think outside the box and work well with others, join us today; contact Dr. Esiobu, (founder and faculty advisor) at nesiobu@fau.edu. This year, the student leader of the OwlGEMS team is a graduate student in the Department of Biological Sciences, Douglas Holmes - who works in the laboratory of Dr. Nwadiuto Esiobu.  The undergraduate student leader is Rachel Van Zant, another of Dr. Esiobu's research students. The machine learning sub-team was led by Michael Teti and Rachel St Clair.  Together, these FAU students are helping to lead others in placing the College of Science, and the University, on a global map!