Undergraduate Researcher of the Year
Congratulations to Sabah Ali, member of Dr. Rindy Anderson's Laboratory!!!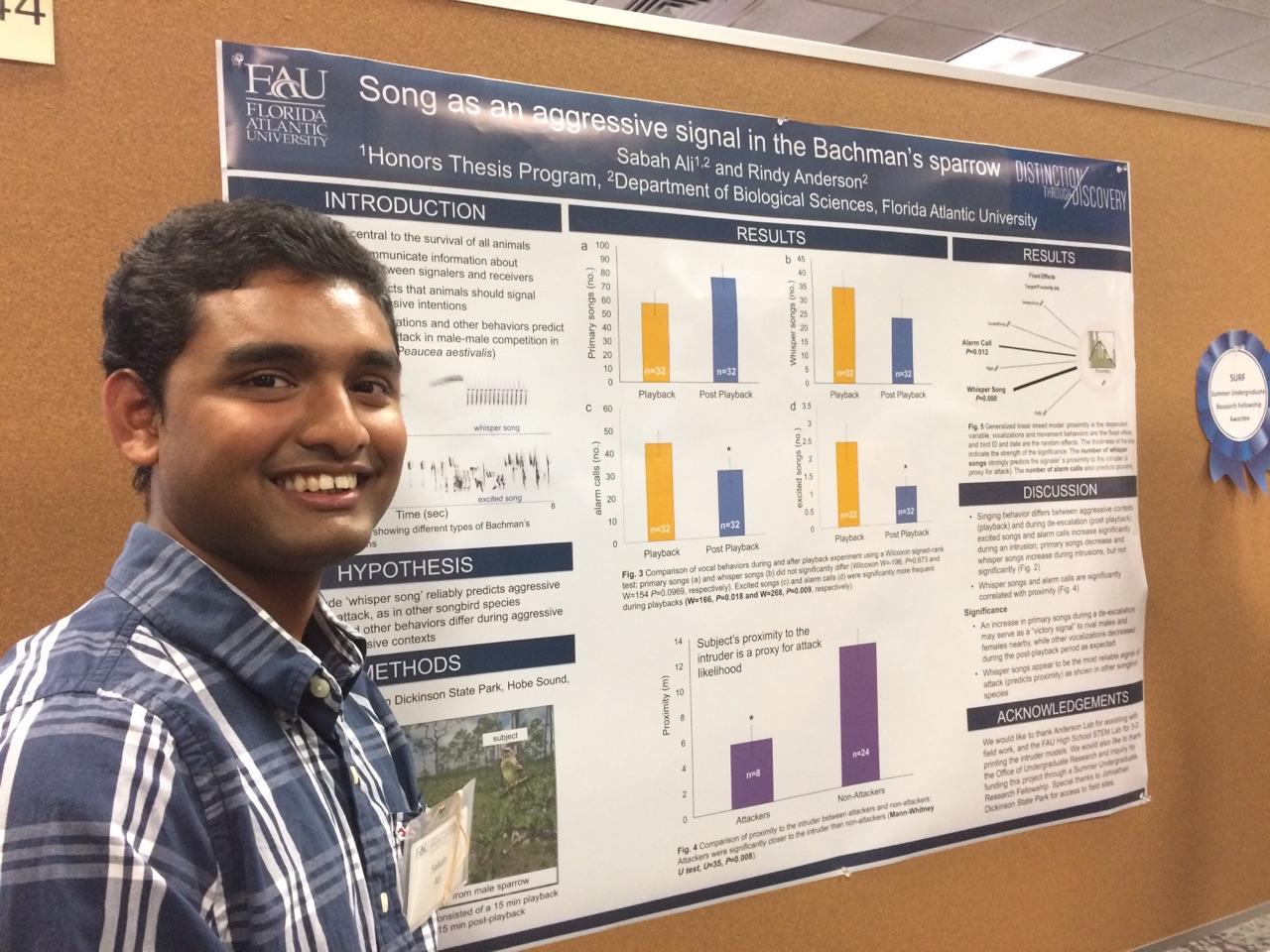 Sabah Ali has been named the Undergraduate Researcher of the Year for the FAU College of Science. He is dual-enrolled as an FAU High School student and an FAU undergraduate student that will complete high school and graduate with his B.S. degree in Neuroscience and Behavior this May, at the age of 18. Sabah began work in the laboratory of Dr. Rindy Anderson in the Biological Sciences Department as a volunteer in August 2015, and then became a Directed Independent Study (DIS) student. During his DIS, he completed two research projects on songbird cognition. Sabah has also designed and carried out his own field project working on the singing behavior of wild sparrows.  He is currently completing an Honors Thesis in Biology on this field study and is taking the lead on preparing a manuscript for publication, which he will be the lead author. During his time in the Anderson laboratory, Sabah has won three undergraduate research awards and a prestigious FAU Summer Undergraduate Research Fellowship, totaling more than $7,500. He has presented his research at many FAU Research Symposiums, as well as a number of regional and national conferences, including the Florida Undergraduate Research Conference, the Florida Ornithological Society Conference, the Society for Integrative and Comparative Biology Annual Meeting, and the American Association for the Advancement of Science Conference. Sabah is truly exceptional and a shining example of the outstanding success that FAU's undergraduate research programs provide.